Welcome to the North Hatley Golf Club
THE CLUB IS NOW CLOSED FOR THE 2017 SEASON
MANY THANKS to ALL OUR MEMBERS and ALL OUR VISITORS !
See you next spring.

The North Hatley Golf Club of is one of the finest regular length nine-hole courses in all of Eastern Canada. Located in the charming village of North Hatley, near Lake Massawippi, the course provides outstanding views of the surrounding mountains. We take special care of the course and greens throughout the season.
Enjoy your visit!
Good golf!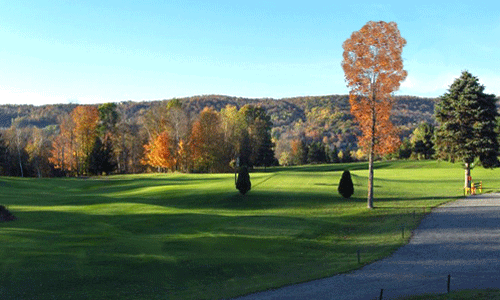 View from 1st and 10th Tee offs in the Fall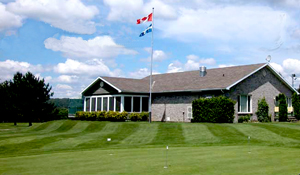 The Club house is available all year long for your receptions, your meetings, your events, and even your marriage reception. We can accomodate up to 90 persons in
a most enjoyable atmosphere.
Call Louis 819 842-2463
from November 1 to april 15 call
819 437-3966
__________________________
2017 CLUB CHAMPIONSHIPS
August 27 2017: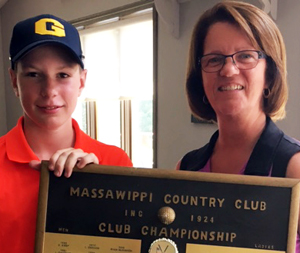 SCOTT LOACH won the mens' amateur Club Championship with scores of 75 & 79 NICOLE CHARTIER won the womens' amateur Club Championship with a score of 88

CONGRATULATIONS !
DETAILS ON THE
CLUB'S FACEBOOK PAGE >>>
_____________________________
LADIES 2017 SENIOR CHAMPIONSHIP
AUGUST 19 2017: Nicole Chartier won the womens' senior Club Championship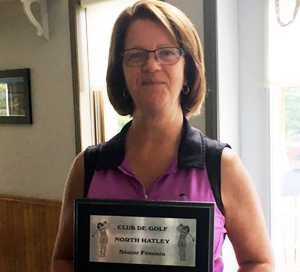 _____________________________
MENS 2017 SENIOR CHAMPIONSHIP
AUGUST 19 2017: JIM RANSEHOUSAN
won the mens' senior Club Championship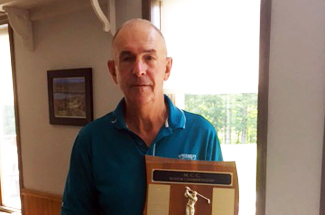 ____________________________